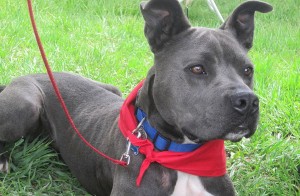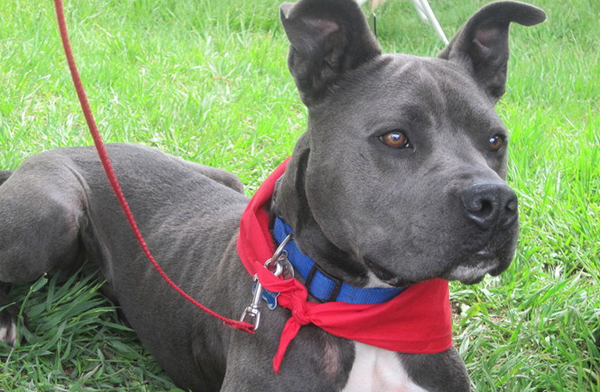 Our Board and Train option is one of the most popular for good reason: most people don't have the extra time it takes to dedicate to advanced training, but they still want a well-mannered and well-educated dog both on and off-leash. That's where a Board and Train program is ideal. Brian personally trains and works with your dog to establish advanced obedience criteria so that your dog not only listens to you in the house, but out in the real world where it counts. Brian gives your dog one-on-one attention throughout each day of a Board and Train to teach the behaviors you desire while mixing up the activities, playtime, and location of the daily training sessions so that it's a blast for your dog! Because Brian only works with 2 dogs at a time in Board and Train programs, you can be assured that your dog receives maximum interaction and focused training. The Board and Train program typically lasts three weeks and the investment is $2,295 (for additional Board and Train options, see "Altitude Academy" below). If your dog is in for advanced behavioral rehabilitation, the length of stay will vary and pricing will be custom quoted due to the more intricate and extensive nature of the work. As a Board and Train client, you have free and ongoing access to training support and follow-up for behaviors taught during your dog's stay! This free follow-up is good for the life of the dog within the same family. An example of typical behaviors taught during a Board and Train are as follows:
Typical behaviors taught during a Board and Train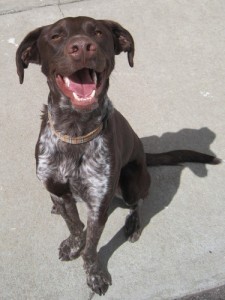 Sit
Sit-Stay
Down
Down-Stay
Place (staying on a bed or mat)
Recall (coming when called)
Walking nicely on a leash
Heel
Leave it
Drop it
The board and train is designed to place emphasis on the behaviors most important to you. If you would like specialized behaviors to be taught outside of those listed above, or if you have questions, please contact Brian directly. Availability is especially limited for the exclusive Board and Train program, so make sure to plan in advance and contact Brian for scheduling options.
——————————————————————————————————————————————————————-
Could your dog use a brush-up on manners and obedience? How about listening better in distracting situations? Are you a busy person who could use some help getting the ball rolling with a training immersion program for your dog? Are you planning a vacation and want your dog to learn some new skills while you're away? Does your dog already know some or all of their commands, but you'd like them to be more consistently reliable in the face of distractions? Enroll them in Altitude Academy – a 3-week program designed to teach your pup how to sit, lie down, go to "place" (a platform or bed), stay, walk nicely on leash, but most importantly be more connected to you and more responsive to commands in general.
Brian takes on only a couple dogs at a time to work in Board and Trains personally, and they are cases that typically require more extensive and advanced rehabilitation, but we realize most of our clients need more basic help with lesser issues and just want their dogs to listen better. That is why we are pleased to be offering Altitude Academy. With several training team members who have all personally apprenticed with Brian, we can now offer a Board and Train option at a more economical price-point.
Altitude Academy is a 3-week program and tuition is $1,200. Basic tuition does not include daycare and boarding fees while your dog is staying at Uptown Dog (Brian's behavior facility). Those are factored in separately as we've found our clients have different preferences about how to structure their dog's time with us. For example, you may prefer to bring your dog in for daycare and training and take them home each evening. Or you might instead choose to have your dog stay at Uptown for the days they're training during the week and take them home over the weekend. Or perhaps you would like your dog to board at Uptown throughout the full 3-week training period. For this reason, overall tuition rates can vary from around $1,600-$1,800. You and your trainer will also schedule a session at the end of each week for you to come work with your dog and see what they're learning, and also practice your communication and handling skills with them. We also recommend taking your best friend home each weekend to practice together – this will help ensure your dog performs for you just as well as they do with us.
Wherever your dog might be currently, they can benefit from enrolling in Altitude Academy – it's about gaining additional skills and confidence, moving closer to their potential, and becoming the greatest companion they can be! Contact us now for scheduling options as availability is limited!